Pricing Your loan
From the loan navigation, click Product Pricing & Lock.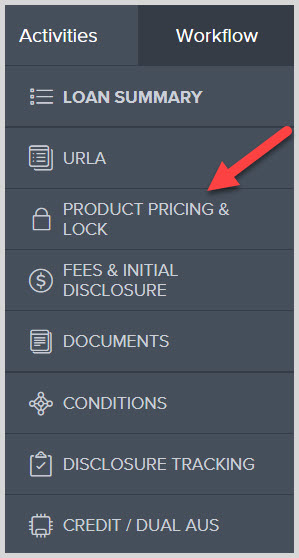 Scenario data will pull from the loan application. Verify each section, entering any missing information. Some key fields to check include:
Borrower
Loan Information
Property
Product Characteristics

Impound
Admin Fee Waiver (Lender Fee Buyout)

Compensation

Fields with a red asterisk are required, and missing information will be highlighted red.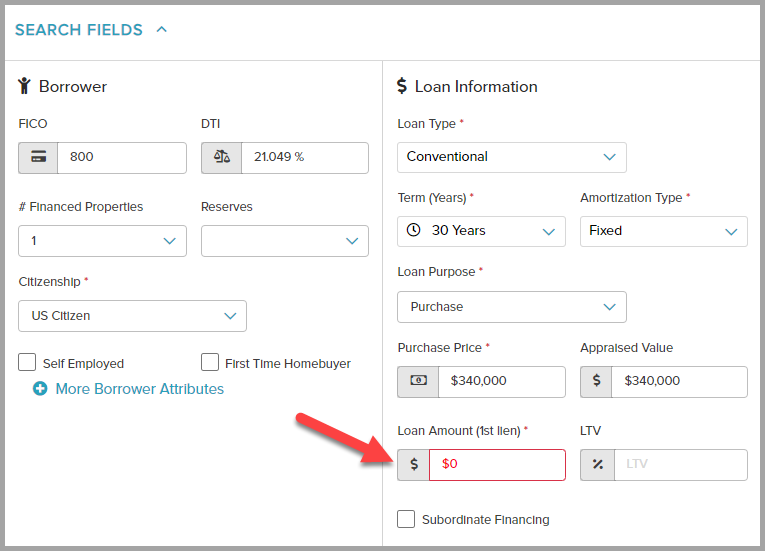 Once all parameters are verified and any necessary updates are made, click Search.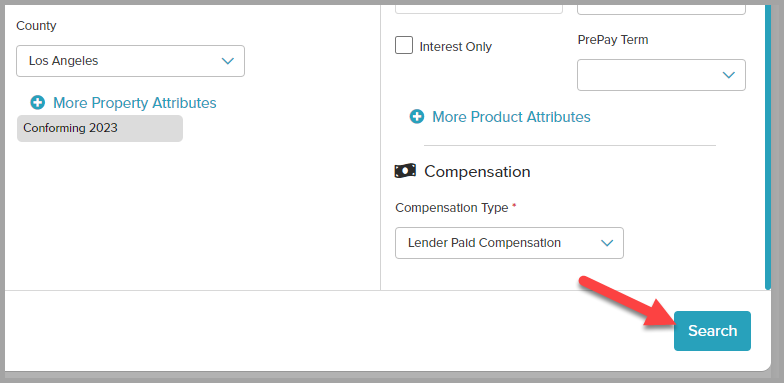 Pricing results are grouped into Eligible and Ineligible products. If you cannot find your desired program, try searching the Ineligible tab.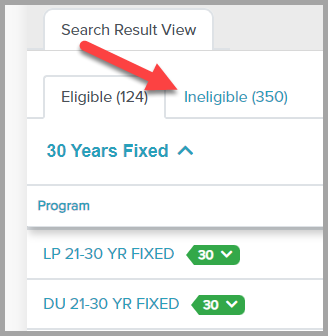 To view additional rates per program, click the green numbered tag next to the program name.
To view loan level adjustments and compensation, click the red number under the Price Adj column and locate the Pricing Adjustment section.


On the Ineligible tab, the Price Adj column changes to list the ineligible reasons. Click Disq. to review the reasons for disqualification under the Pricing Disqualification section.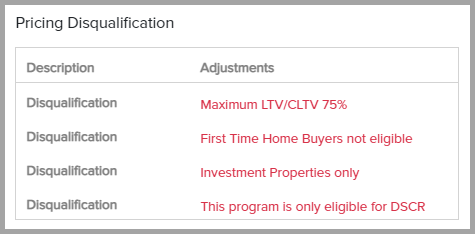 Once the desired rate and programs, click the ratesheet export button in the Actions column.

Click Confirm to register the desired rate and program.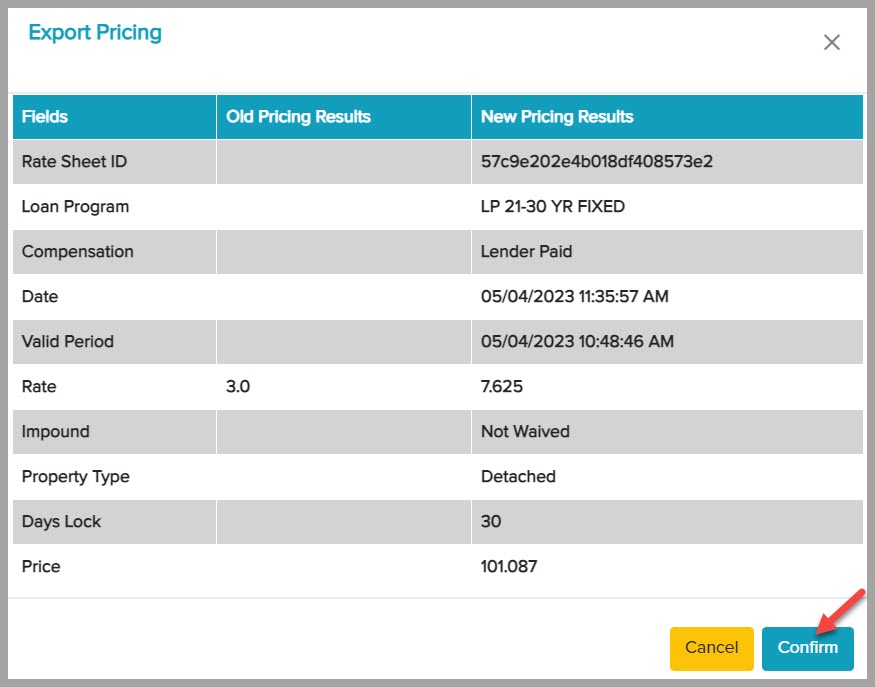 Additional Pricing Fields
The most commonly-used fields are available in the search, but some fields are only available by choosing expanded options. For example, non-occupant co-borrower and credit events are available by clicking More Borrower Attributes. Fannie and Freddie specialty products and buydown options are available by clicking More Product Attributes. If you're unable to find a field, it may be within one of these categories.

Repricing
If you have already registered, opening Product Pricing & Lock will display a pricing summary. To reprice the loan, scroll down to Lock Information and click Reprice.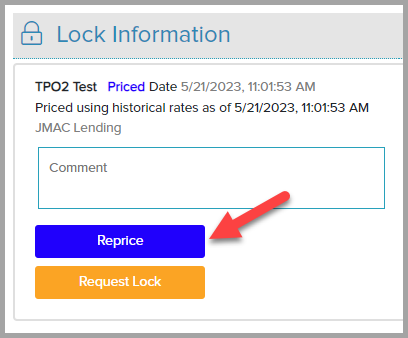 This will open the pricer, where you are able to change the pricing parameters. To re-register a different program and/or rate, click the button under the Actions column.

What's Next
If you are ready to lock your loan, you can read more at Locking a Loan. If you would like to continue the loan process, continue to Step 3: Generating Initial Disclosures or Step 4: Submitting Your Loan.