You can bulk upload your documents or upload documents to a condition.
To upload a bulk documents, click Loan Documents from loan navigation.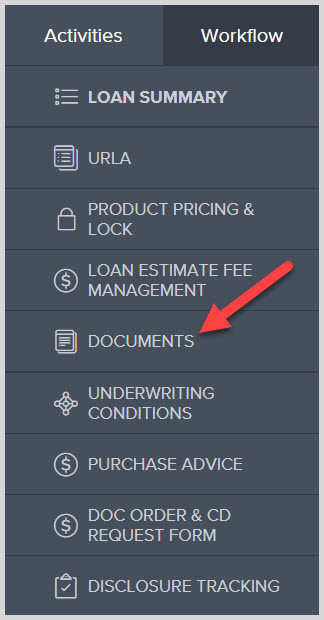 You can Drag and Drop or click Browse for files on the document labeled, *Upload Loan Package.
IMPORTANT: Your uploaded documents will be split into the appropriate document type once you save the loan. You will no longer see your previous upload in *Upload Loan Package.

What's Next
We are not automatically notified when these documents are uploaded. We will only be notified when you request review. To request review, you should either request submission review or click Notify Lender for condition review.
IMPORTANT: We recommend uploading all your documents prior to requesting review. Any conditions uploaded after the request is submitted may not be reviewed at the same time.