Uploading Purchase Conditions
Once the purchase review has been completed, your loan status will change to Purchase Conditions Sent and the Post-Closer will receive an email with the pre-purchase suspense certificate, listing all the outstanding conditions.
To upload your conditions documents, click Documents from loan navigation.
IMPORTANT: We are not automatically notified when these documents are uploaded.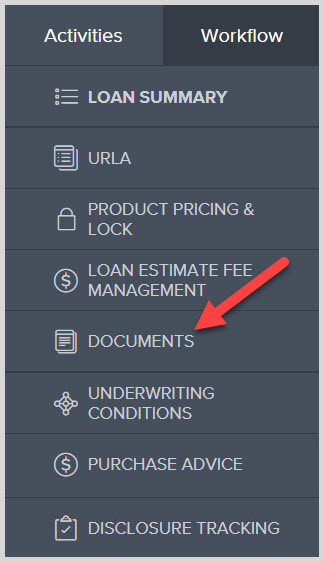 You can Drag and Drop or click Browse for files on the document labeled, *Upload Loan Package.
IMPORTANT: Your uploaded documents will be split into the appropriate document type once you save the loan. You will no longer see your previous upload in *Upload Loan Package.

Requesting for Purchase Review
When all purchase conditions have been uploaded, click Conditions from the loan navigation.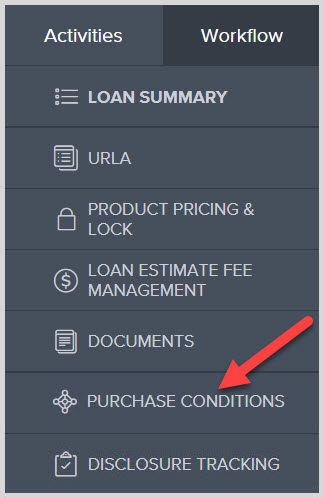 Click Notify Lender to submit for purchase review. Submitting all the suspense conditions at once will expedite review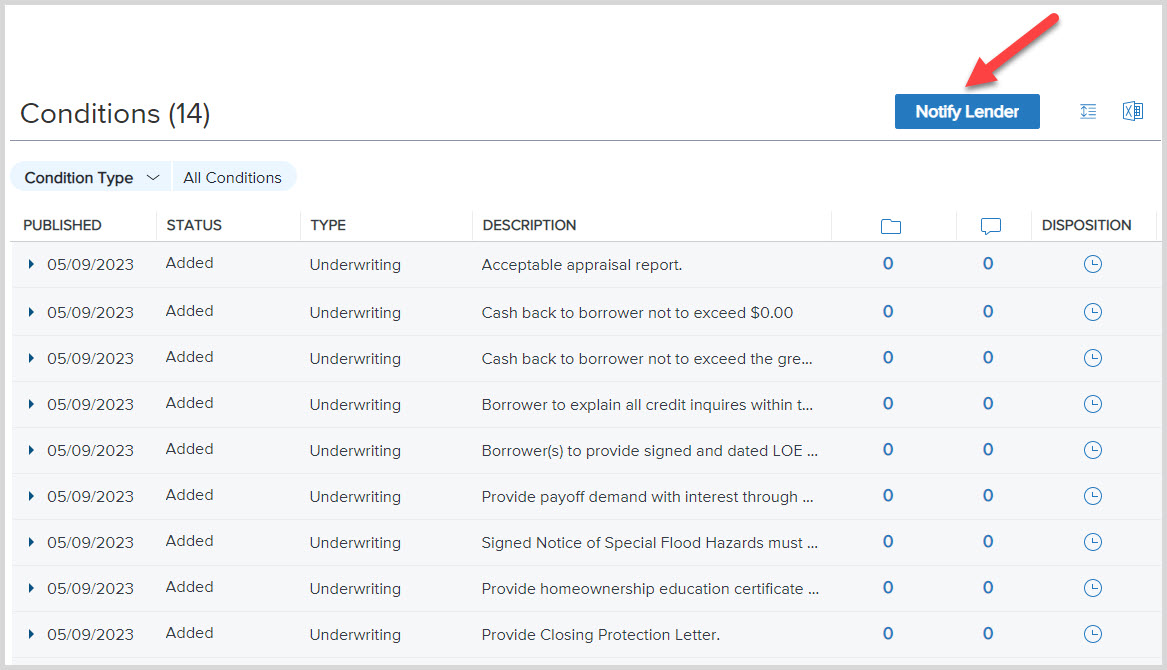 What's Next
The loan status will change to Purchase Conditions Resubmitted. Your purchaser will review the uploaded conditions within the current turn times. Once completed, an updated pre-purchase suspense certificate will be emailed and your loan status will revert to Purchase Conditions Sent if any pre-purchase conditions remain. Repeat the above step if any additional pre-purchase review is required.
Once all PTP conditions have been cleared, your loan status will change to Ready for Purchase. Your loan will be scheduled for wiring and we will email the Purchase Advice.
When the wire has been sent, the loan status will change to Purchased. After purchase, you will transfer the MERS number and send the Deed of Trust and Final Title Policy via mail. Upload these trailing documents under the *Upload Loan Package on the Documents page.
Congratulations - Your loan has been successfully purchased!