Requesting a Revision
Once an appraisal is completed, you may notice an error on the appraisal report. To request a revision, click into the order, click Other Actions, and select Request Revision.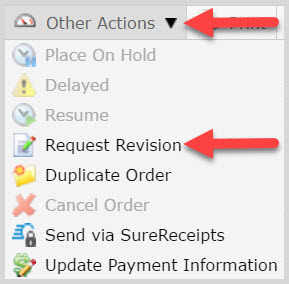 Include a description of the error, where it is located and what the correction is. Click OK to email the request to the Appraisal Company.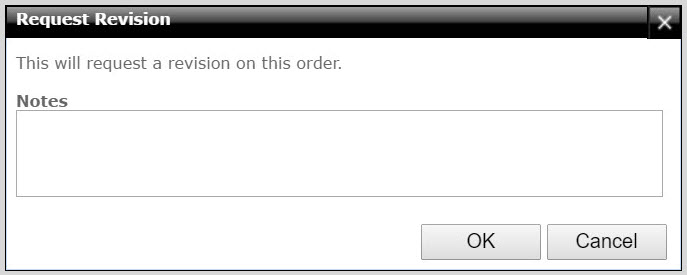 Requesting a Rebuttal
When an appraisal is completed, you may request a reconsideration of value (i.e. rebuttal) if you disagree with the property value. First, complete the Appraisal Reconsideration Form on our website. When submitting an appraisal rebuttal, please do not do the following:
DO NOT specify on the form a particular value. It will be removed before it is submitted for review.
DO NOT demand that our appraisal department change the value. We are only there to mediate between parties.
Next, email the completed Appraisal Reconsideration Form to our JMAC Appraisal Desk, appraisalorder@jmaclending.com.
The JMAC Appraisal Desk will review your rebuttal request within 24 hours and contact you if any changes are needed. Once approved, they will send the rebuttal through Mercury to the AMC.
What's Next
Once you have requested a revision, the appraisal company will correct any clerical issue or review any reconsideration of value form. The appraisal company will cancel the revision request with a detailed explanation if they do not accept the change or rebuttal form.
If they accept the change or rebuttal form, they will upload the revised appraisal report to Mercury for review. Your appraisal order status will also change to Revised Report to indicate our JMAC Appraisal Desk is reviewing it for completion and compliance. If there are any issues, they will request an appraisal revision immediately from the appraisal company.
Once the appraisal report is validated, your appraisal order status will be updated to Completed. The underwriter will review the appraisal within 24-48 hours if submitted prior to 3pm.
The borrower will receive a notification with a link to download their appraisal report.