Requesting Appraisal Credentials
All appraisals are ordered through Mercury Network. To obtain an account, email a request for credentials to the JMAC Appraisal Desk at appraisalorder@jmaclending.com. You will receive your credentials within 24 hours of your request.
Once you have received your credentials, hover over Wholesale in the top navigation and click Mercury Appraisal Order.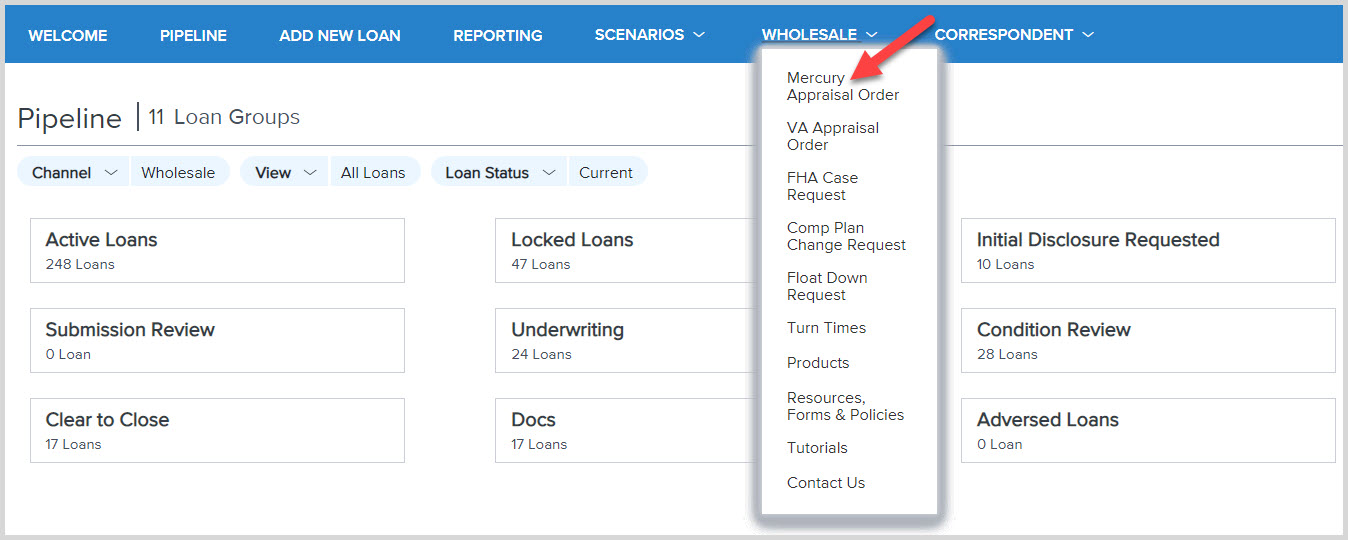 It will take you to the JMAC Lending Appraisal Portal https://jmaclendinginc.vmpclient.com/SignIn.aspx to enter your credentials.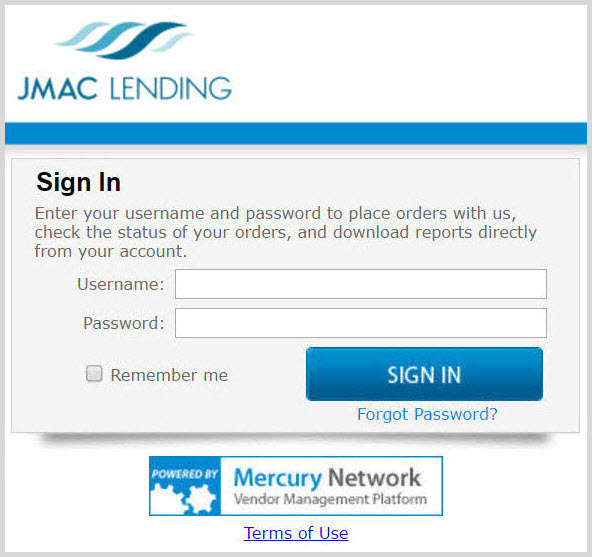 Click Profile to change your temporary password.

Next, click Password to update it.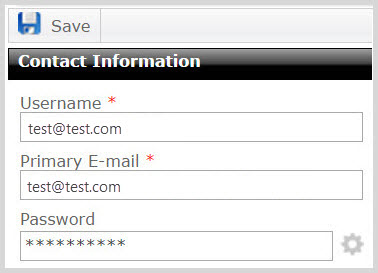 You will enter and confirm your new password.

Submitting an Appraisal Order
Click on Orders to return to your pipeline and select New Order to submit your appraisal order.

Your assigned AMC will be listed in the drop down. If there are any complaints with the AMC, please fill out the AMC Complaint Form: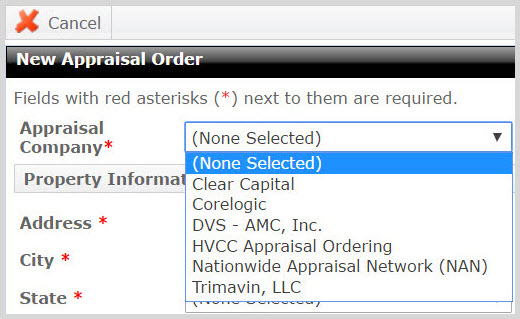 The Intent to Proceed Date is required. The borrower cannot pay for the appraisal until the Intent to Proceed has been provided on or after the date of the issued Initial Loan Estimate.

If a loan officer or processor should receive order updates, enter their email addresses into the Additional Notification Recipients. Once all the required fields are completed, click Next to review the Appraisal Company's order fee.

The order fee shows the base appraisal cost per JMAC Lending's fee schedule.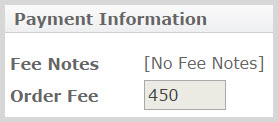 Appraisal fees are subject to change and the fee schedule is listed here in Resources.
To proceed with final order submission, click Add credit card info to enter the credit card information required to complete the transaction.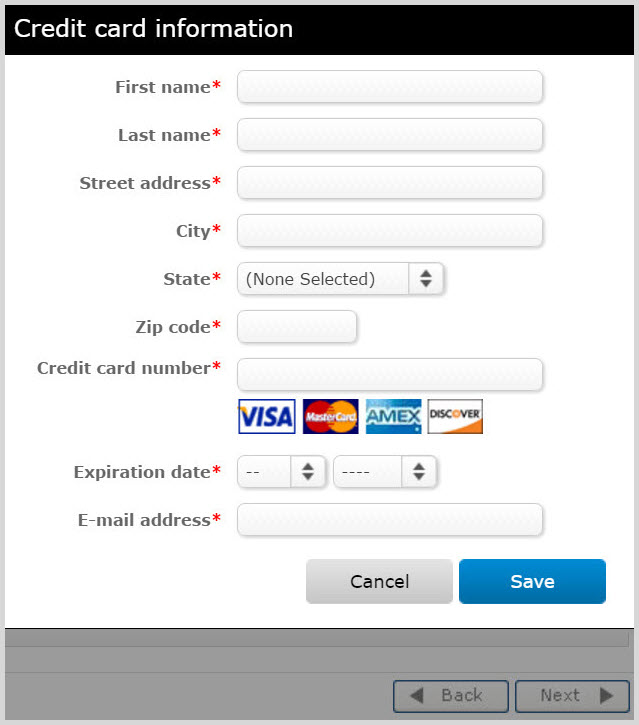 Ordering a VA Appraisal
You can submit your VA order directly through the VA portal, https://vip.vba.va.gov/portal/VBAH/Home. Hover over Wholesale in the top navigation and click Mercury Appraisal Order.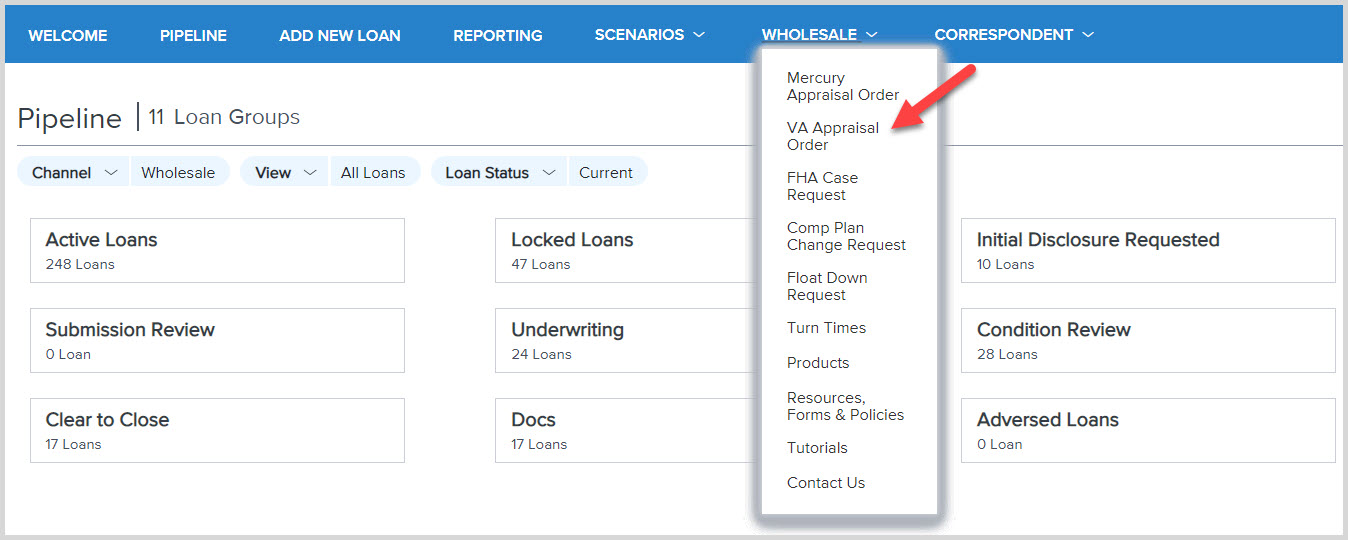 You will need to add JMAC Appraisal Desk at appraisalorder@jmaclending.com on the order, so they can receive a copy of the completed appraisal.
You can also submit your order through JMAC by completing the appraisal order form on page and emailing it to the JMAC Appraisal Desk at appraisalorder@jmaclending.com for review and processing.
Transferring an Appraisal
We only accept appraisal transfers for the following loan types:
A. Conforming Fixed Rate Loans
i. Fannie/Freddie products only
ii. High Balance not allowed
B. FHA/VA/USDA appraisals must be transferred if the appraisal is valid.
i. A second appraisal can never be ordered to obtain a different value.
ii. The lender name is not relevant as long as the case number and property address match.
iii. FHA does not require the name of the borrower
iv. If the original borrower falls out of escrow, the next FHA borrower can use the same appraisal if it is not expired.
v. VA requires the name of the Veteran borrower.
If requesting an appraisal transfer, email the following items to the JMAC Appraisal Desk at appraisalorder@jmaclending.com.
To JMAC Lending, Inc.
A. Signed Transfer Letter
B. AIR (Appraiser Independence Certification) Letter
C. Original Appraisal in PDF
D. Appraisal Invoice
E. XML Appraisal File (not required for VA)
From JMAC Lending, Inc.
A. Loan must be Cancelled prior to transfer
B. Lender name and person receiving appraisal
What's Next
When your order is submitted, the JMAC Appraisal Desk will review your order same day for accuracy and compliance if submitted prior to 3pm. Orders submitted after 3pm Pacific will be considered received the next business day. During their review, they will contact the Loan Officer and Processor of any compliance delays or if any clarification is needed.
After compliance review, they will send the order to the appraisal company for acceptance and appraiser assignment. The appraisal company will also update the order due date with their current turn times. Appraisal turn times do vary between appraisal companies.
Once the appraiser reviews your order, they will request any clarification, additional documentation, or fee increases through Mercury. Fee increases will require approval prior to inspection. Next, the appraiser will contact the borrower to schedule the inspection.